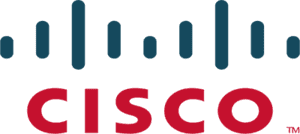 Pass Your Cisco Certification Exams Easily
Get Cisco Certified With CertBolt Cisco Certification Practice Test Questions and Cisco Exam Dumps
Vendor products
Cisco Certification Practice Test Questions, Cisco Certification Exam Dumps

100% Real Cisco Certification Exam Dumps With Latest & Accurate Questions. Cisco Certification Practice Test Questions to help you prepare and pass with Cisco Exam Dumps. Study with Confidence Using Certbolt's Cisco Certification Practice Test Questions & Cisco Exam Dumps as they are Verified by IT Experts.

Cisco certifications are literal game-changers when applying for a job. Consequently, there's been a rise of specialists who want to add these certificates to their profile.

Outline of Cisco Certifications

To solidify your technical proficiency, Cisco certifications are classified according to your area of focus and level of expertise. The curriculum kicks off with entry-level certifications, which are suitable for those candidates who want to begin a networking career. To expand your niche, you can continue with the associate, and then professional certificates. And if you want to gain high-level aptitude, it's highly recommended that you pursue the expert and architect validations from Cisco. Below are some of the most in-demand certifications offered by Cisco that are continuously updated to ensure relevance to your career.

CCNA - Cisco Certified Network Associate

Step into the field of networking with the support of this mid-level CCNA qualification as this certificate serves as a solid foundation for various networking technologies. To acquire this certification, however, you have to accomplish its one and only related exam, coded 200-301. This 120-minute test takes on your comprehension of key networking features such as IP services, IP connectivity, access, automation, programmability, and security. To improve your skills in this field and achieve the professional-level certificate, you can then opt for the CCNP Enterprise certification.

CyberOps Associate - Cisco Certified CyberOps Associate

Get started with your cybersecurity profession with the Cisco Certified CyberOps Associate. Through this intermediate certification, you will highlight your skills in handling different cybersecurity concepts and operations. These include host-based analysis, security policies, network intrusion analysis, network attacks, and such. Earn this qualification by completing 200-201 CBROPS exam that will contain around 95-105 questions to be solved in 120 minutes. Once you feel that you need improvement in this area, you are free to enroll in the CyberOps Professional training.

DevNet Associate - Cisco Certified DevNet Associate

The completion of the DevNet Associate certification signifies your ability in software development in Cisco environments. This also means that your knowledge covers APIs, app deployment, infrastructure automation, and different Cisco platforms. But before you get to earn these skills, you have to successfully finish its 120-minute exam, known as 200-901 DEVASC. This mid-level certificate can be followed by the Cisco Certified DevNet Professional to further polish your infrastructure and software skills.

DevNet Professional - Cisco Certified DevNet Professional

As we've just stated, if you want to further enhance your talent in developing Cisco apps, you have to pursue the DevNet Professional certification. This one requires you to clear two tests. First is the core exam 350-901 DEVCOR by code and the second is one of the eight concentration tests. The specializations allow you to focus on your preferred skills that range from enterprise solutions to IoT platforms to Webex Devices and more. In case you are eager to become an expert in infrastructure design, you may want to obtain the Cisco Certified Design Expert certificate which then can be complemented by the Cisco Certified Architect being the highest-level certification in this path.

CCNP Collaboration - Cisco Certified Network Professional Collaboration

When it comes to the CCNP Collaboration, this proves your capacity to handle various collaboration solutions. This certification path starts with the core exam 350-801 CLCOR that elaborates on the fundamentals of collaboration technologies. This professional-level evaluation also acts as a qualifying requirement for the expert-level CCIE Collaboration certificate. After 350-801, you can move to the next phase, which is one concentration exam out of the four that targets a specific area of focus such as Applications, Cloud & Edge Solutions, Call Control & Mobility Services, and Automation for Cisco Collaboration Solutions.

CCNP Data Center - Cisco Certified Network Professional Data Center

Validate your prowess in data center solutions with the CCNP Data Center certification. To obtain it, you will need to get through the two certification stages ― the core test and the concentration one. 350-601 DCCOR is the first requirement, which particularizes the key data center technologies. To amplify your expertise, choose from one of the specialized tests that tackle infrastructure, app-centric infrastructure, series switches, and the like. To further master your skills, opt for the CCIE Data Center certificate.

CCNP Enterprise - CCNP Enterprise

Broaden your networking knowledge through the CCNP Enterprise 350-401 ENCOR exam. As the core requisite, this test accentuates your enterprise infrastructure command, which includes dual-stack architecture, security, virtualization, and automation among others. After this, you have to prepare and pass one of the industry-specific exams that deliberate on network design, wireless, automation, and SD-WAN. When this certificate is obtained, you can reach the expert level in this path, by pursuing either the CCIE Enterprise Infrastructure or the CCIE Enterprise Wireless certifications.

CCNP Security - Cisco Certified Network Professional Security

For better security understanding, chase the CCNP Security certification track that later on can be progressed to the CCIE Security one. This CCNP Security commences with 350-701 SCOR, which is the core evaluation that delves into the important security features and functions. You can then customize your certification path by choosing a specialization. Some of the areas to focus on include Cisco Identity Services Engine, Web Security Appliance, Email Security Appliance, and such.

CCIE Collaboration - Cisco Certified Internetwork Expert Collaboration

Once you've attained the CCNP Collaboration, you can continue with this expert-level certificate. Considering that you already accomplished 350-801 CLCOR, all you have to do is to complete the CCIE Collaboration v3.0 exam. But don't take this lightly because this is an 8-hour practical exam that determines your expertise in intricate collaboration infrastructure, from the designing phase to the optimizing stage.

CCIE Data Center - Cisco Certified Internetwork Expert Data Center

If you have the current CCNP Data Center, polish your skills further with the CCIE Data Center certification. As long as you have completed the qualifying test known as 350-601 DCCOR, you can pursue the CCIE Data Center v3.0, a hands-on lab that runs up to 8 hours. This technical evaluation checks how well you handle the end-to-end process of advanced data center networks.

CCIE Enterprise - Cisco Certified Internetwork Expert Enterprise

Be highly adept with enterprise infrastructure with the CCIE Enterprise Infrastructure certificate. This is the best follow-up after completing your CCNP Enterprise. To earn such a certification, you have to achieve two exams. The first requirement is 350-401 ENCOR while the second one is the CCIE Enterprise Infrastructure v1.0 test. The latter is an 8-hour lab evaluation that addresses all the pertinent enterprise network functions, from the start to finish.

CCIE Enterprise Wireless

Another expert-level certification that you can opt for after having gained the CCNP Enterprise is the CCIE Enterprise Wireless, which is meant for individuals who want to master the multifaceted enterprise wireless solutions. As it was highlighted, you can actually avail of this certification as long as you have the current CCNP Enterprise or you have passed 350-401 ENCOR exam. Either of the two allows you to move to the next phase, and that is the 8-hour practical test, known as the CCIE Enterprise Wireless v1.0.

CCIE Security - Cisco Certified Internetwork Expert Security

With your CCNP Security, you can pursue the CCIE Security certification and establish a more concentrated knowledge of security solutions. Prior completion of 350-701 SCOR gives you the go signal to accomplish the 8-hour CCIE Security v6.0 lab test.

Cisco Customer Success Manager

This is one of the coveted qualifications for digital transformation is the Cisco Customer Success Manager. Through its 820-605 CSM exam, it substantiates your abilities in improving business outcomes and driving continuous success. The certification also delivers a solid background in integrating solutions, interpreting customer usage data, enhancing new sales, and carrying out adoption frameworks.

Cisco Security Architecture for System Engineers

Become a reliable system engineer with an advanced security architecture specialization. With the aid of this certification, you authenticate your knowledge and technical skills in presale solution development. To secure this, you have to pass one of the required exams including the CCNA/ CCNP/ CCIE Security, among others. And to fully accomplish your certification, you should complete 700-765 ASAESE successfully.

Extensive Range of Career Opportunities for Cisco Certification Holders

With an industry-recognized endorsement, you can easily venture to different IT domains. These Cisco certifications support tech specialists from various fields, from networking to security to CyberOps. Here are some career opportunities that you can pursue with your Cisco certification.

CCNA: network engineers, network technicians, network analysts, system administrators, and the like.
CCNP: network administrators, support engineers, advanced technicians, and other related senior-level tech roles.
CCIE: network architects, lead engineers, systems engineers, senior network administrators, and other related expert-level roles.

Salaries for Cisco Certificates

When it comes to the annual pay that Cisco certified specialists get, it ranges depending on your expertise level, work experience, etc. Thus, as Payscale.com states, the CCNA can get you $78,768 yearly while the annual income for the professional-level Cisco certificates is $95,827. Of course, if you reach the expert level through the CCIE certifications issued by Cisco, your salary will increase immensely and reach $126,999 in one year, again, as claimed by Payscale.

Pass your certification with the latest Cisco exam dumps, practice test questions and answers, study guide, video training course from Certbolt. Latest, updated & accurate Cisco certification exam dumps questions and answers, Cisco practice test for hassle-free studying. Look no further than Certbolt's complete prep for passing by using the Cisco certification exam dumps, video training course, Cisco practice test questions and study guide for your helping you pass the next exam!

Cisco Certification Exam Dumps, Cisco Practice Test Questions and Answers

Got questions about Cisco exam dumps, Cisco practice test questions?