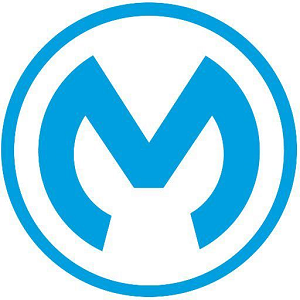 Pass Your Mulesoft Certification Exams Easily
Get Mulesoft Certified With CertBolt Mulesoft Certification Practice Test Questions and Mulesoft Exam Dumps
Vendor products
Mulesoft Certification Practice Test Questions, Mulesoft Certification Exam Dumps

100% Real Mulesoft Certification Exam Dumps With Latest & Accurate Questions. Mulesoft Certification Practice Test Questions to help you prepare and pass with Mulesoft Exam Dumps. Study with Confidence Using Certbolt's Mulesoft Certification Practice Test Questions & Mulesoft Exam Dumps as they are Verified by IT Experts.

MuleSoft is an IT firm providing the most preferred integration platform used to connect SaaS and enterprise-based apps to on-premise and cloud environments. Possessing a MuleSoft certification is an indication of capabilities to build and execute strategies that ensure success in Mule 3 or 4 related projects.

MuleSoft Certified Developer Level 1 (Mule 4) Certification

This MCD Level 1 (Mule 4) certification is for candidates with basic developer skills. It is for validating their skills in working with basic projects of Mule 4. This includes building, testing and debugging, deploying, and managing APIs alongside integrations. Specialists will be guided and supervised as they carry out these tasks.

Certification Details

The certification includes the MCD Level 1 (Mule 4) exam, which is multiple-choice and has 60 questions. It is availed in English, lasts 2 hours, and has a passing mark of 70%. It costs $250.

MCD Level 1 (Mule 4) Topics

There are up to 12 topics for the MuleSoft Certified Developer Level 1 (Mule 4) certification. They include:

App Network Basics

This covers the IT delivery gap, modern API, C4E (Center for Enablement), and HTTP protocol. Included also are capabilities as well as elements available in Anypoint Platform and targeting the lifecycle of API.

Develop and Consume APIs

This objective includes coverage of APIs lifecycle, RAML, query parameters, URI parameters, and reusable data types.

Access and Modify Mule Events

This area concerns data structure for Mule, payloads, transformers, DataWeave, and target parameters, which are all necessary for enriching Mule events.

Structuring Mule Apps

This domain covers data and includes tasks like parameterizing applications, defining and reusing global configurations, and utilizing private flows, Flow Reference element, and subflows to break an app.

Building Implementation for API

This includes creating RESTful interfaces for Mule apps, generating REST Connectors, APIkit, its benefits and uses, and understanding how the routing of requests is done.

Routing Events

This topic includes the usage of Choice Router and Scatter-Gather Router as well as validation of data by making use of the module for Validation.

Handling Errors

It deals with the handling of default errors and standard global default errors, specifying error handlers, data structure, and error mapping.

Transforming Data Using DataWeave

This topic handles the issues of DataWeave scripts, DataWeave functions, custom data types, DataWeave syntax, and Mule flows.

Using Connectors

Candidates will have to comprehend data retrieval techniques, parameterized queries for SQL, SOAP web service consumption, passing arguments, listing, reading, and writing local & remote files, and finally, publishing as well as listening for JMS messages.

Processing Records

This segment includes record processing methods, processing of Mule events, triggering flows, and automatic & manual watermarks.

Debugging and Troubleshooting of Mule Apps

This topic involves inspecting Mules, installing Maven dependencies that are missing, and reading together with deciphering error messages for Mule log.

Deployment and Managing of APIs & Integrations

The final part is concerned with packaging Mule applications to be deployed, app configuration, creating and implementing API & API proxies, and using policies for ID enforcement. It also covers creating SLA tiers as well as applying SLA-based policies.

Job Positions and Salaries

Attaining the MuleSoft Certified Developer Level 1 (Mule 4) certificate means that you can apply for positions like a Mulesoft developer, software developer, and application developer. On average, individuals certified in Mulesoft developer technologies receive a salary of up to $89k as announced by PayScale.com.

Next Certification after MCD Level 1 (Mule 4)

After the MCD Level 1 (Mule 4) certification, you can now seek the MuleSoft Certified Developer Integration and API Associate (Mule 3) qualification.

MuleSoft Certified Integration Architect Level 1

Individuals who are qualified as MuleSoft Certified Integration Architects are responsible for driving Anypoint platform execution for organizations. They also take into consideration technical quality, operationalization of the solutions for integration, and governance.

Certification Exam Details

The MCIA Level 1 test is expected to carry 58 multiple-choice questions appearing in English and will last for 2 hours. The passing grade is 70% while the cost is $375.

Topics for MCIA Level 1

The MuleSoft Certified Integration Architect Level 1 certification has ten topics. They include:

Configuring and Provisioning Anypoint Platform

In this area, you'll deal with configuring business groups, identity management versus client management for the Anypoint platform, Mule runtimes, architecture for performance in addition to HA deployment, and monitoring options for all deployment procedures.

Select Integration Styles

It covers integration problems, the most proper integration styles, developing integration solutions, and defining their segments.

Design and Document Architecture for Enterprise Integration

This objective includes selecting the most proper deployment option for the Anypoint platform, adding information in documents concerning integration solution infrastructure, and enterprise-based integration architectures. It also has solutions for watermarks, design for long or short retries, and usage as well as features of CloudHub DLBs as well as public CloudHub LBs.

Architect Resilient & performant Solutions for Integration

This domain covers requirements that can be addressed through transactions, defining these transactions, and connectors for varied transaction types. Other matters include integration solutions as well as horizontal scaling and its use in a Mule application.

Handle Events and Messages

This topic scrutinizes varied storage mechanisms in Mule apps deployed to on-premises or CloudHub. It also goes into using Mule 4 constructs, using streaming, predicting runtime behavior of internally queued messages, and predicting runtime load-balancing targeting messages that have been dispatched to the public URL of Mule apps.

Design Apps with Anypoint Connectors

It involves connectors, identifying the purposes of Mule 4 connectors, selecting proper persistence solutions, and identifying likely failures when components like the API client invokes a remote element like the API implementation.

Design Networks for Anypoint Connectors

A topic like this includes abilities in recognizing whether a specific connector will connect typically to or from an external system within the organization. Other covered parts are using transport protocols, matching protocols, and HTTPS connections.

Handle Lifecycles for Integration Implementation

This part of the MuleSoft Certified Integration Architect certification goes into components of the Anypoint platform, the successes and shortcomings arising from storage and management in properties files of Mule apps, and the necessary steps to take if testing has to occur.

Implementing DevOps

Here, the concerned segments include uses of varied MuleSoft products in DevOps and successes & shortcomings of DevOps. Also, this portion touches on the effective strategy for managing source code and testing strategies by utilizing invoking together with mocking of externally occurring dependencies.

Operate and Monitor Integration Solutions

This section builds your knowledge and abilities in metric types to use in API invocations and executions, operations & metrics that the JMX exposes by default, and differences in MuleSoft-hosted and customer-hosted Anypoint platform. The final chunk covers ways used to transmit IDs between elements in remote exchanges.

Job Positions and Salaries

With the MuleSoft Certified Integration Architect Level 1 certification, you can apply for the job of a MuleSoft architect. The salary estimation by ZipRecruiter.com shows $154k as the annual average for such specialists.

What Certificate to Pursue Next?

You can boost your integration architect skills by also seeking the certification of MuleSoft Certified Developer Integration Professional (Mule 3).

MuleSoft Certified Platform Architect Level 1

Individuals going for the MuleSoft Certified Platform Architect Level 1 wish to build skills in defining and running the strategy of a company's Anypoint platform. Their work includes optimizing and shaping the deployment of this platform.

Certification Test Details

Takers will be required to pass the MCPA Level 1 English exam which carries 58 questions in the form of multiple-choice items. It endures for 2 hours and carries a passing score of 70%. The cost to enroll in this test is $375.

MCPA Level 1 Exam Topics

There are ten topics for this exam which are to be explored by those candidates seeking to become platform architects in MuleSoft technologies. Thus, the domains are as follows:

App Network Basics

It covers MuleSoft proposals, the role and features of modern API, advantages of API-led connectivity, and outcome-based delivery. Other areas to be covered are the usage of terms like API, API execution, API consumer, API client, and understanding the abilities alongside elements of Anypoint.

Organizational and Platform Foundations

This topic includes C4E, KPIs, suitable options for Anypoint deployment, and client management versus identity management.

Developing APIs & API interactions

This part exposes the requirements of APIs, Bounded Context Data Model, Enterprise Data Model, idempotent HTTP methods, and reusable API assets.

Follow API-Led Connectivity

Under this section are issues like implementing processes, assigning APIs, and the most proper approach for relating the API data model and their backend system.

Govern APIs on Anypoint

It concerns API policies, API types as well as other interfaces which are not pliant to management.

Control Access to API

This tested area deals with passing client ID as well as the secret to an API. Besides, it covers when to do it as well as the registration of an API client.

Delivering APIs

The topic covers automation abilities of Anypoint, unit and integration tests, using autodiscovery, promoting APIs, and API implementation.

Deploy Mule Apps to CloudHub

To cover here is the deployment of fundamentals, routing and networking on CloudHub, configuration and sizes for a CloudHub worker, and when to use Object Store with CloudHub.

Architect Performant & Resilient APIs

The last but one domain describes API performance factors, CloudHub Dedicated vs. CloudHub Shared load balancers and strategies that prevent failures during API invocations.

Monitor and Analyze Application Networks

This final objective is about elements of Anypoint responsible for generating data for alerting and monitoring, metrics, different options to use for API analytics, and alerts for API implementations.

Job Positions and Salary for MCPA Level 1

With the MuleSoft Certified Platform Architect Level 1 certification, you can become a technical architect. As per PayScale.com, the salary for such specialists is about $114k annually.

Next Certification

On achieving your Platform Architect Level 1 certificate, you can expand your abilities with the Anypoint platform by following with the MuleSoft Certified Developer Integration Professional (Mule 3) or the MuleSoft Certified Integration Architect Level 1 certifications.

Pass your certification with the latest Mulesoft exam dumps, practice test questions and answers, study guide, video training course from Certbolt. Latest, updated & accurate Mulesoft certification exam dumps questions and answers, Mulesoft practice test for hassle-free studying. Look no further than Certbolt's complete prep for passing by using the Mulesoft certification exam dumps, video training course, Mulesoft practice test questions and study guide for your helping you pass the next exam!

Mulesoft Certification Exam Dumps, Mulesoft Practice Test Questions and Answers

Got questions about Mulesoft exam dumps, Mulesoft practice test questions?