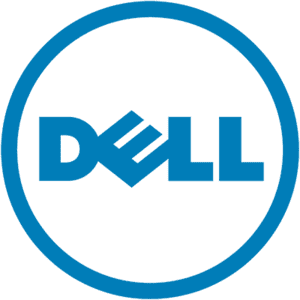 Pass Your Dell Certification Exams Easily
Get Dell Certified With CertBolt Dell Certification Practice Test Questions and Dell Exam Dumps
Vendor products
Dell Certification Practice Test Questions, Dell Certification Exam Dumps

100% Real Dell Certification Exam Dumps With Latest & Accurate Questions. Dell Certification Practice Test Questions to help you prepare and pass with Dell Exam Dumps. Study with Confidence Using Certbolt's Dell Certification Practice Test Questions & Dell Exam Dumps as they are Verified by IT Experts.

Dell certifications are most coveted because of their combined technology-focused and role-based exams. Thus, you can build the career within the following tracks: cloud, data protection, data science, networking, converged infrastructure, security, storage, servers, enterprise architect, and co-skilled and solutions. All of these cover the relevant concepts and functions of Dell Technologies like hardware, software, and solutions.

DCA-ISM - Dell EMC Associate - Information Storage and Management Version 4.0 (DEA-1TT4)

First on the list is the Associate - Information Storage and Management Version 4.0 certification. It authenticates your ability to administer storage infrastructure features in different environments such as traditional, virtualized, and software-defined data centers. Likewise, it focuses on your knowledge of storage-related technologies so you can easily keep track of advanced platform features and processes. To secure this certification, you have to go through its required exam known as DEA-1TT4. This test demonstrates how well you understand the storage, security, and management functions involved in a data center. There will be 60 questions to be completed in a span of 90 minutes. And to pass this evaluation, you have to get at least 60%.

DCA-Networking - Dell EMC Associate – Networking Version 1.0 (DEA-5TT1)

Deepen your command of the Dell EMC Networking products with DEA-5TT1 exam. This is the main requirement to obtain the Associate – Networking Version 1.0 certification. Through this kind of evaluation, you will uncover the relevance of network devices like switches, routers, LANs, WANs, and data center topologies. The fundamentals of the Dell EMC Networking Switches are also expounded so you can effectively perform basic tasks such as installation, configuration, maintenance, and troubleshooting. On top of these areas, there will be a comprehensive elaboration of Ethernet Networking, Transport Layer, ACLs, Internet Protocol v4 and v6, along with IP routing technologies, protocols, and services. Lastly, switched networks and their related functions cover a great percentage of the entire exam scope. To acquire all these skills, you have to endure the 90-minute DEA-5TT1 exam with 60 questions. The passing score for this test is also 60%. And if you want to expand your expertise further, this certification can actually help you because it qualifies for other Dell specialist-level certificates. These are the Specialist – Infrastructure Security Version 1.0, the Specialist – Implementation Engineer, Campus Networking Version 1.0, and the Specialist – Implementation Engineer, Data Center Networking Version 1.0.

DCS - Implementation Engineer, Campus Networking Version 1.0 (DES-5121)

This particular certification highlights the Dell EMC Campus Networking products and their basic functions, including configuration, management, and troubleshooting. It also targets DNOS6-based practices and features. And to succeed in this endeavor, you must first have an Associate - Networking Version 1.0 or the Dell Certified Associate – Networking as your prerequisite certificate. Subsequently, you need to pass one designated evaluation for this certification, and that is DES-5121 exam. This particular test points out a lot of important networking areas. It commences with the topologies of the Campus network and continues with switch configuration, routing, Spanning Tree, Virtual Router Redundancy, Multi-Chassis Link Aggregation Group, and Link Aggregation Group. Completing the list of DES-5121 topics are Access Control Lists, Port Security, Power over Ethernet, Quality of Service, and VoIP, among others. The exam comes with 60 questions, a 90-minute limit, and a 63% passing rate.

DCS-IE VxRail Appliance Version 1.0 (DES-6321)

If you want to be well-conversant in VxRail Appliance, this certification is just right for you. Its DES-6321 exam helps you understand the ins and outs of the VxRail environment so you can support different implementation activities needed by businesses. This test also emphasizes how you make use of different hardware and software features to execute a VxRail cluster. Moreover, it details out the REST API, product scale-out options, and the like. Some of the key products involved here are Dell EMC VxRail Appliance 4.7 and PowerEdge Servers, along with VMware vSphere 6.7, vSAN 6.7, and vCenter 6.7. Another thing that you should know beforehand is the format of DES-6321 exam. It consists of 60 questions to be answered within 90 minutes. It also has a passing score of 63%.

DCS-PE - Dell Certified Specialist - Platform Engineer PowerStore Version 1.0 (DES-1241)

This certification concentrates on your knowledge of installing and upholding storage arrays of PowerStore, as well as protecting digital information using different open system environments. It also covers PowerStore concepts and features, along with its model, usage, components, and such. There are also questions about the PowerStore installation, cabling, and maintenance. Software upgrades are part of DES-1241 test too and it takes on your skill in improving both software and hardware as well as handling non-disruptive maintenance and NDU operational steps. Also, don't forget about troubleshooting PowerStore components for it will take most questions in the final test. Also, keep in mind, before you can take the Dell DES-1241 exam, you need to have the Associate - Information Storage and Management certificate. So, if you already have the prerequisite, then you are given the go signal to complete the 90-minute test that comes with 60 questions and a passing grade of 63%.

DCS-TA Midrange Storage Solutions Version 1.0 (DES-1D12)

If you want to advance your expertise in the midrange storage Solutions domain, this type of certification serves as your gateway to success. Upon completion of DES-1D12 exam, you will be expected to have in-depth skills and information in the Dell EMC Midrange architectures and product solutions. This also covers your proficiency in various functions, hardware, features, and resources storage of the Dell EMC Unity and SC series. Through this, you can identify features for Unity advanced block storage and file storage, together with Unity data protection and mobility. There are also questions that tackle the similar features of Unity, SC Series, and PowerStore solutions. Lastly, don't forget about the tools and resources available to size and design different solutions. DES-1D12 test is made up of 60 questions to be completed within 120 minutes. The passing rate for this test is 60%.

Job Opportunities & Salaries Awaiting after Dell Certifications

Earning a Dell certification is proof that you possess the fundamental knowledge and top-notched skills in your area of focus. And for Dell-certified IT specialists who seek career growth in the industry, there are a lot of job positions waiting for you! These include software engineers, network engineers, network architects, network administrators, cybersecurity engineers, and security supervisors. And who knows, in due time, you'll also be eligible for the senior-level or even the director positions! Just keep honing your skills with the aid of the Dell certification program. Well, when it comes to salaries, here's the income outline of the yearly pay as given by Payscale.com:

Software engineers - $86,313;
Network engineers - $74,328;
Network architects - $121,989;
Network administrators - $59,974;
Cybersecurity engineers - $96,478;
Security supervisors - $49,251.

Pass your certification with the latest Dell exam dumps, practice test questions and answers, study guide, video training course from Certbolt. Latest, updated & accurate Dell certification exam dumps questions and answers, Dell practice test for hassle-free studying. Look no further than Certbolt's complete prep for passing by using the Dell certification exam dumps, video training course, Dell practice test questions and study guide for your helping you pass the next exam!

Dell Certification Exam Dumps, Dell Practice Test Questions and Answers

Got questions about Dell exam dumps, Dell practice test questions?