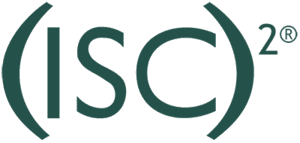 Pass Your ISC Certification Exams Easily
Get ISC Certified With CertBolt ISC Certification Practice Test Questions and ISC Exam Dumps
Vendor products
ISC Certification Practice Test Questions, ISC Certification Exam Dumps

100% Real ISC Certification Exam Dumps With Latest & Accurate Questions. ISC Certification Practice Test Questions to help you prepare and pass with ISC Exam Dumps. Study with Confidence Using Certbolt's ISC Certification Practice Test Questions & ISC Exam Dumps as they are Verified by IT Experts.

Out of thousands of IT certification vendors, (ISC)² has managed to offer sought-after, skilled-focused, and career-shaping certificates in the field of cybersecurity. The significance of earning them is known to the entire world. Below, the most popular options for professionals of different levels of expertise are disclosed in detail.

Types of (ISC)² Certifications

(ISC)² is one of the few vendors that offer multiple kinds of accreditations that can shape the career of an IT professional in key industry areas like cybersecurity, cloud security, IT administration, and software development. The board certification portfolio is impressive, ANSI-accredited, and can get aligned effortlessly with one's professional goals.

1. CAP — Certified Authorization Professional

Earning the CAP certificate helps a candidate to get advanced technical skills in RMF that are needed to authorize the entire IT system of an organization.

Targeted Audience. CAP is the right choice for the IT security professionals that want to gain top-notch expertise in RMF and are aiming to work with organizations like U.S. federal government and military as it aligns with the DoD8570 mandate. To earn this certification, you need to pass the CAP exam.

Exam Overview

The CAP exam has a duration of 3 hours with 125 multiple-choice questions. The passing score is 700/1000. The test is provided in English. The domains covered are as follows:

Information Security Risk Management Program
Categorization of Information Systems (IS)
Authorization of IS
Selection of Security Controls (SCs)
Implementation of SCs
Assessment of SCs
Continuous Monitoring

It's recommended for applicants to have two or more years of working experience in at least one of the mentioned areas.

2. CISSP — Certified Information Systems Security Professional

This certification imparts all the skills needed to design, manage, and implement leading cybersecurity programs. The candidate validates knowledge of the key cybersecurity strategies as well as the ability to implement them.

Targeted audience. Ideal for cybersecurity professionals or managers who want to amplify the gained understanding of security practices and principle and aim at job roles like Chief Information Security Officer or Chief Information Officer. In addition, 5 or more years of paid working background in the tested skills areas is required.

Exam Overview

The CISSP exam option that is offered in English lasts for 3 hours during which one should answer 100-150 questions. They are presented on multiple-choice and advanced innovative formats. The score the candidates need to gain is 700/1000.

Notice that if you are going to take the CISSP test in another language (German, Spanish, Japanese, etc.), you'll be given 250 questions to be answered within 6 hours.

Domains Covered:

Security and Risk Management
Security Assessment & Testing
Identity & Access Management (IAM)
Asset Security
Security Architecture & Engineering
Security Operations
Communication & Network Security
Software Development Security

3. CISSP Concentrations — CISSP Concentrations

Under this category, (ISC)2 offers three different specialized certifications aiming at architect, engineering, and management job roles. These are the following:

CISSP-ISSAP
CISSP-ISSEP
CISSP-ISSMP

With a motive to strengthen knowledge validated by CISSP and gain mastery over the targeted skills, these certifications provide an ideal opportunity for career growth and uplifting.

Targeted Audience. Professionals who have a minimum of two-year work experience in an associated field.

Exam Overview

The exam format is generic and is the same for all three tests. The only difference is in their content. The common details are the following: a duration of 3 hours, a total Number of Questions is 125 and they are provided in the MCQ format, the passing mark is 700/1000, and the language of the exam is English.

Domains of CISSP-ISSAP

Architect for Governance, Compliance, and Risk Management
Security Architecture Modeling
Architecture of Infrastructure Security
Identity & Access Management (IAM) Architecture
Architect for Application Security
Security Operations Architecture

Domains of CISSP-ISSEP

Systems Security Engineering Foundations
Risk Management
Security Planning and Design
Systems Implementation, Verification, and Validation
Secure Operations, Change Management and Disposal

Domains of CISSP-ISSMP

Leadership and Business Management
Systems Lifecycle Management
Risk Management
Threat Intelligence and Incident Management
Contingency Management
Law, Ethics, and Security Compliance Management

4. CCSP — Certified Cloud Security Professional

This one is the industry's premium certification in cloud security. Its holders are known for possessing the key skills required for designing, managing, securing, and implementing cloud security principles and protocols.

Targeted audience. Best for IT security professionals who want to learn the most modern and effective IT security practices and aim for job roles like Enterprise Architect, Security Administrator, and Systems Engineer.

Exam Overview

Just as many other ISC exams, CCSP requires candidates to answer 125 MCQ questions is 3 hours with an aim to achieve a score of 700 points out of 1000. The test is presented in the English language.

Domains Covered:

Cloud Concepts, Architecture and Design
Legal, Risk, and Compliance
Cloud Application Security
Cloud Data Security
Cloud Security Operations
Cloud Platform & Infrastructure Security

5. SSCP — Systems Security Certified Practitioner

This globally recognized certification is here to help IT Administrators to get hold of impeccable and laudable knowledge about end-to-end implementation, monitoring, and administering IT infrastructure. Aspirants will learn key practices and policies and verify their competence.

Targeted audiences. This certification is for specialists willing to gain a best-of-breed understanding of IT administrating skills and become ideal candidates for pivotal job roles such as Network Security Engineer, Systems Administrator, and Security Analyst.

Exam Overview

When sitting for the SSCP exam, applicants will be given 3 hours to answer 125 questions of MCQ type. One can take the test in English and should earn 700 points out of 1000 to pass. The domains covered are:

Access Controls
Security Operations and Administration
Risk Identification, Monitoring, and Analysis
Incident Response and Recovery
Cryptography
Network and Communications Security
Systems and Application Security

Job Prospects and Career Benefits

All these certifications are the gold-standard and provide ample opportunities for professional growth. As (ISC)² is a globally recognized and well-accredited organization, candidates have the whole world to explore when career opportunities are concerned. The mentioned certificates make an IT specialist the best-pick for some of the crucial IT job roles like IT Administrator, Security Engineer, Network Engineer, Enterprise Architect, to mention a few.

When it comes to salary, certifications like CISSP have been reported as the highest-paid ones in many researches. PayScale says that CISSP accredited professionals can earn $116k annually which is around 20% higher than any other certificate of the same category. Such kind of high pay and better career prospects are experienced with other certifications offered by this vendor. Thus, SSCP certified individuals get compensation of about $75k annually while those possessing the CCSP certificate get about $111k per annum.

Pass your certification with the latest ISC exam dumps, practice test questions and answers, study guide, video training course from Certbolt. Latest, updated & accurate ISC certification exam dumps questions and answers, ISC practice test for hassle-free studying. Look no further than Certbolt's complete prep for passing by using the ISC certification exam dumps, video training course, ISC practice test questions and study guide for your helping you pass the next exam!

ISC Certification Exam Dumps, ISC Practice Test Questions and Answers

Got questions about ISC exam dumps, ISC practice test questions?