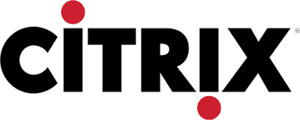 Pass Your Citrix Certification Exams Easily
Get Citrix Certified With CertBolt Citrix Certification Practice Test Questions and Citrix Exam Dumps
Vendor products
Citrix Certification Practice Test Questions, Citrix Certification Exam Dumps

100% Real Citrix Certification Exam Dumps With Latest & Accurate Questions. Citrix Certification Practice Test Questions to help you prepare and pass with Citrix Exam Dumps. Study with Confidence Using Certbolt's Citrix Certification Practice Test Questions & Citrix Exam Dumps as they are Verified by IT Experts.

Citrix products can be split into several categories such as Digital Workspace, Virtual Apps and Desktops, SD-WAN, and Citrix ADC. Their solutions offer limitless potential for businesses to transform their processes through exquisite employee experience. Also, through security features, they offer protection without compromising the experience. Also, Citrix simplifies and integrates IT infrastructure giving the clients freedom and flexibility to choose the systems that work for them. Finally, this organization is a renowned vendor of IT certifications in the spheres of networking and Digital Workspace.

CCA-N (Citrix Certified Associate – Networking)

The Citrix Certified Associate – Networking certification is intended for network engineers and network administrators who are able to demonstrate that they are competent enough to install, configure, and operate Citrix ADC in an enterprise environment. Candidates will also need to show that they can manage Citrix ADC for traffic management, perform content switching, understand load balancing, manage Citrix Gateway to ensure safe remote access to applications, data, and desktops, and others.

There are two paths to earning the CCA-N certificate. The first one is passing the exam coded 1Y0-241. It validates the candidates' skills in deploying and administering Citrix ADC 13 solutions in an enterprise environment as well as competence in working with traffic management. This test includes 64 questions provided in English only. The minimum passing score that the applicants should obtain is 61%. Native English speakers will be given 90 minutes to complete the exam while others will be awarded 30 extra minutes as well as a time extension.

The second option one can choose to get CCA-N accredited is acing 1Y0-230 exam. It is addressed to IT professionals who want to validate their skills in installing, managing, and supporting Citrix ADC and Citrix Gateway 12 environments. The test's structure and features are identical to those of 1Y0-241.

When it comes to the certification path, candidates should know that gaining the Citrix Certified Associate – Networking certificate is just the beginning. Once they manage to become accredited, they can move on to the professional-level CCP-N and expert-level CCE-N.

The job roles available for one after obtaining this certification include network administrators or engineers, Citrix administrators, operations engineers, as well as systems engineers or cloud administrators. According to Payscale.com, the average annual salary that a network administrator can obtain is $60k. Also, a network engineer can earn a salary of $75k per year.

CCA-V Citrix Certified Associate – Virtualization

Obtaining the Citrix Certified Associate – Virtualization certification requires candidates to take and pass 1Y0-204 exam. This accreditation targets IT administrators and operators who want to validate their skills in installing and configuring Citrix Virtual Applications and Desktops. The prerequisites for this certificate include the prior experience of at least 6 months working with systems like Citrix Virtual Apps and Desktop 7 as well as StoreFront, Citrix Profile Management, Workspace app, and Gateway 12 or newer.

The topics tested in 1Y0-204 test are diverse and are split into 14 sections. So, candidates should be ready to demonstrate their ability in migrating to Citrix Cloud, monitoring, deploying, and managing the site, as well as managing printing for user sessions, and administering user experience. Applicants should also be ready to show that they are experts in Citrix profile management, have a strong architecture overview, and can provide access to app and desktop resources efficiently.

As for the exam details, candidates should be prepared to answer 65 questions that have a multiple-choice format. The minimum passing score that they should obtain is 62%. If the examinees are English native speakers, they will receive 90 minutes to answer all questions. The applicants from non-English speaking countries will receive 30 minutes in addition.

The further certification path after obtaining the Citrix Certified Associate – Virtualization accreditation includes getting the Citrix Certified Professional – Virtualization and finalize with Citrix Expert – Virtualization. Regarding the career prospects, with this certificate, one can become a system administrator, systems engineer, virtualization consultant, application administrator, and others.

CCE-V Citrix Certified Expert – Virtualization

The Citrix Certified Expert – Virtualization certificate was developed to verify the abilities that experienced solution architects and solution designers have when it comes to creating Citrix Virtual Apps and Desktop solutions. This certification requires candidates to pass only one exam that has the code 1Y0-403. Its focus is on architecting, and it consolidates the test-takers' competence in the following areas:

User and access layers
Methodology and assessment
Resource layer – Images, Personalization, and Applications
Control layer
Compute and hardware layer
Disaster recovery
Multiple location environments and high availability

Candidates will receive 120 minutes to answer 61 questions and get the minimum passing score of 51% or higher. Non-native English speakers who want to take the exam in a native or non-native English speaking country will receive half an hour in addition to the allotted time.

The intended audience for this accreditation is formed of senior-level experts who know how to manage and deploy Citrix Virtual Apps and Desktops, as well as supporting technologies. Those professionals also know how to analyze and recommend the right solutions for existing environments and thus can land a job as a Citrix Senior Engineer, Senior Citrix Systems Administrator, IT Infrastructure Senior Consultant, to name a few.

CCP-V Citrix Certified Professional – Virtualization

The Citrix Certified Professional – Virtualization certification focuses on experienced IT professionals who work on roles as engineers and consultants and want to learn how to manage complex enterprise environments that are based on Citrix Virtual Apps and Desktops with Provisioning Services.

Its related test is coded 1Y0-312 and is split into several sections that consolidate the candidates' knowledge on the following areas: WEM migration, administration, and upgrade as well as utilizing it for the centralization of Environment Management, optimization of performance, and environment's security; implementation of scalability, redundancy, advanced authentication methods, recovery in case of disaster, and backups; Virtual Apps and Desktops Environment management with Multiple Locations; app and data security improvement, the use of Virtual Delivery Agent, advanced troubleshooting; Layer creation and app layering; Layered image deployment with the help of Citrix Desktops and Virtual Apps; Layer priority exploration and app layering environment maintenance.

Candidates for 1Y0-312 exam need to answer correctly to 64% of the 71 questions in 90 minutes (non-native English speakers are given 30 extra minutes). After excelling in the test and getting accredited, one becomes eligible for the roles such as systems engineer, virtualization system analyst, virtual desktop infrastructure engineer, and others.

Pass your certification with the latest Citrix exam dumps, practice test questions and answers, study guide, video training course from Certbolt. Latest, updated & accurate Citrix certification exam dumps questions and answers, Citrix practice test for hassle-free studying. Look no further than Certbolt's complete prep for passing by using the Citrix certification exam dumps, video training course, Citrix practice test questions and study guide for your helping you pass the next exam!

Citrix Certification Exam Dumps, Citrix Practice Test Questions and Answers

Got questions about Citrix exam dumps, Citrix practice test questions?