Pass DES-1423 Certification Exam Fast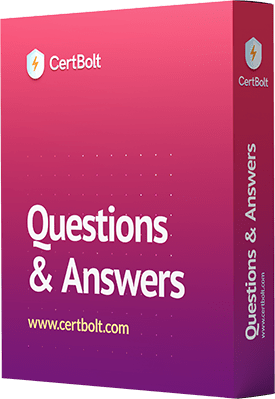 Real Dell DES-1423 Exam Dumps Questions

Dell DES-1423 Exam Dumps, practice test questions, Verified Answers, Fast Updates!

68 Questions and Answers

Includes real DES-1423 exam questions types found on actual exam such as drag and drop, simulation, type in, and fill in the blank. Fast updates, accurate answers for Dell DES-1423 exam. Exam Simulator Included!

Dell DES-1423 Exam Dumps, Dell DES-1423 practice test questions

100% accurate & updated Dell certification DES-1423 practice test questions & exam dumps for preparing. Study your way to pass with accurate Dell DES-1423 Exam Dumps questions & answers. Verified by Dell experts with 20+ years of experience to create these accurate Dell DES-1423 dumps & practice test exam questions. All the resources available for Certbolt DES-1423 Dell certification practice test questions and answers, exam dumps, study guide, video training course provides a complete package for your exam prep needs.

Exhibit your credibility and prowess in handling PowerScale by passing the Dell DES-1423 exam. This is a key tool in ensuring that you are adept with the right skills to accomplish tasks surrounding PowerScale storage solutions such as installation, implementation, configuration, and management. Adding more depth to the coverage, you must consider dealing with these tasks in a live datacenter set-up. So, if you want to carry out the test fruitfully, take your time and get acquainted with its specifications as well as important certification details.

Main Audience

Dell DES-1423 is created for those who have a specific associate-level certification. The first option is Information Storage and Management. You may choose from Version 2.0, 3.0, or 4.0 to serve as your prerequisite. The second option is the Specialist – Implementation Engineer, Isilon Solutions Version 2.0 while the third one is Specialist – Systems Administrator, Isilon Solutions Version 2.0.

Certification Awarded and Main Exam Details

The major award given to those who positively finish the exam is the Specialist – Implementation Engineer, PowerScale Version 3.0 certification. It is part of Dell's accreditation track for their storage technology, and the skills you'll validate here are more focused on your job role. For this case, it underlines the functions relevant to implementation engineers who use the PowerScale solution.

Now, let's put the spotlight on the core details of the exam. DES-1423 consists of 60 questions and has a passing score of 63. You need to answer all the given items within 90 minutes.

Primary Topics Encompassing the Exam

Dell EMC PowerScale is such a remarkable standard used by thousands of organizations around to world to gather and leverage unstructured data. Because of its relevance, this one comes with a series of subjects that need to be mastered. From NAS to OneFS to FEC, the exam tackles the significant PowerScale storage concepts and features. Additionally, it points up some key products such as PowerScale Generation 6.5 Nodes, Isilon Generation 6 Nodes, OneFS v8.2, and InsightIQ 3.0.

Exam Domains to Learn

Below are the major sections that encompass the test. So be sure to learn these areas by heart.

PowerScale, NAS, and OneFS ― 13%

The coverage starts with the core concepts of PowerScale, including OneFS, scale out versus scale up, and its general architecture. OneFS has a detailed directory structure that you configure accordingly by using base directories. For hardware components, it underlines the Gen 5 and Gen 6 hardware and its intended use cases. Then, master the steps on how to properly access a PowerScale cluster as well as perform typical operations.

Foundations for access ― 17%

Configuring the access points of PowerScale is an essential aspect that deserves a highlight. Describe the different cluster dependencies that occur on Active Directory, LDAP, NTP, and access zones. Then, analyze both internal and external configurations of a network, along with groupnets, subnets, multitenancy, rules, and pools. Further dive into a network configuration, particularly the Gen 5 and 6, and gain information about link aggregation, FEC, Round Robin, and failover LACP. Integration of SmartConnect, SSIP, and DNS are also relevant topics.

Identity management and authorization ― 10%

Moving forward, you have to distinguish the difference between using RBAC and ZRBAC. These two are significant tools used to restrict network access according to a person's organizational role. Aside from that, it's important that you know the nature and basic procedures when working with ID mapping and user identifiers. Consequently, try to comprehend the uses of POSIX and ACL permission rubrics.

Client access to data ― 13%

As you continue with the main functions of PowerScale, you will need to configure client access. So as early as now, familiarize yourself with the OneFS caching levels, SMB shares, Server-Side Copy, NFS exports, and S3 Buckets.

Data protection and layout ― 12%

In this section, you have to recognize FEC data protection levels, together with Reed-Solomon protection and file striping. The candidates are also required to be able to compare and contrast requested, suggested, and definite protection levels so they can efficiently verify with isi get commands. Other core subjects covered here are data layout models, storage pools, global namespace, and spillover, among others.

Storage pools ― 13%

Focus on your understanding of SmartPools and learn how these differ from storage pools, file pool policies, and SSD usage. Subsequently, it's essential that you have a profound knowledge of the key features of SmartPools as well as CloudPools.

Data services ― 15%

The key point here is data services and their related features such as File Filtering, Smart Quotas, SmartLock, SmartDedupe, and SnapshotIQ. It further tackles the CoW and RoW mechanics, along with the SyncIQ disaster recovery.

Other related tools ― 7%

The final domain talks about your skills in monitoring essential tools, particularly HealthCheck. You should practice your ability to observe the system and create necessary reports. In addition, you need to study the DataIQ aspects, InsightIQ, and isi statistics commands.

Career Benefits Given to Successful Passers

Bridge the gap between your theoretical knowledge and practical skills with the Specialist – Implementation Engineer, PowerScale Version 3.0 certification. When you undergo the Dell DES-1423 certification exam process, you get into the field of PowerScale and all its technicalities. As a result, you become more in demand because of the impact you can offer to the organization. Most employers seek certification holders as they can focus on their job and complete tasks efficiently.

Moreover, acing the exam opens new opportunities in the job market. You are not limited to one company. In fact, you get better chances of being recommended instead. Aside from that, the salary that you'll get may even be higher, depending on your work experience. So, if you're looking for an instrument that takes your career to greater heights, this Dell certification exam is the answer.

Career Path to Consider after Completing the Exam

Are you interested in highlighting your skills in PowerScale even more? Pursue the Expert – PowerScale Solutions certification path and demonstrate your mastery in scale-out storage platform solutions in advanced environments, from systems integration to networking configuration to data protection.

Pass your Dell DES-1423 certification exam with the latest Dell DES-1423 practice test questions and answers. Total exam prep solutions provide shortcut for passing the exam by using DES-1423 Dell certification practice test questions and answers, exam dumps, video training course and study guide.

Dell DES-1423 practice test questions and Answers, Dell DES-1423 Exam Dumps

Got questions about Dell DES-1423 exam dumps, Dell DES-1423 practice test questions?
Last Week Results!
10

Customers Passed Dell DES-1423 Exam

88%

Average Score In Real Exam At Testing Centre

83%

Questions came word for word from this dump