LPIC-2 Bundle
Certification: LPIC-2 (Advanced Level Linux)
Certification Provider: LPI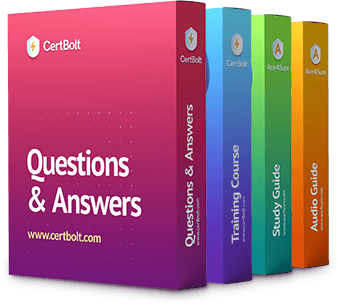 100% Real LPIC-2 Certification Exam Dumps
LPIC-2 Practice Test Questions, LPIC-2 Exam Dumps, Verified Answers
LPIC-2 Exam 201

This 201-450 exam bundle includes 2 products: 60 Questions & Answers, 964 Study Guide PDF Pages.

LPIC-2 Exam 202

This 202-450 exam bundle includes 2 products: 119 Questions & Answers, 964 Study Guide PDF Pages.

LPI LPIC-2 Certification Practice Test Questions, LPI LPIC-2 Certification Exam Dumps

Real LPI LPIC-2 Certification Practice Test Questions & Exam Dumps for Studying. Cram Your Way to Pass with 100% Real & Accurate LPI LPIC-2 Certification Exam Dumps Questions & Answers. Verified By IT Experts for Providing the 100% Accurate LPI LPIC-2 Exam Dumps & LPI LPIC-2 Certification Practice Test Questions.

The LPIC-2 is a professional-level validation that is offered by the Linux Professional Institute. It helps the candidate to administer small to medium-sized networks. So, if you are planning to excel in the IT field, this designation is a must for you as it will allow you to polish your skills and get a high-paying job.

Who Is Intended for LPIC-2 Certification?

This certificate is designed for specialists who perform advanced system administration tasks such as system setup and maintenance. Also, the candidate should be able to work in advance management of block storage, system security, and authentication. The experience of installing and configuring network services that include DNS, web servers, and DHCP using the NFS, Samba, FTP, and email delivery is important to have acquired before applying for this certification. One should also know how to advise management and supervise assistants on purchases and automation. Finally, before opting for the LPIC-2 designation, you must have earned the LPIC-1 validation.

What Are Details of Main Exams for LPIC-2 Qualification?

Overall, there are two exams that you have to pass to earn this certification, namely, 201-450 and 202-450. Both of these tests are 90 minutes long and you have to attempt 60 multiple-choice and fill-in-the-blank questions. In addition, these exams are presented in English, Japanese, German, and Portuguese (Brazilian). To add more, each test costs $200 if you register for them in the United States.

What Are Domains Covered by 201-450 Exam?

The candidates who want to complete the LPIC-2 certification should understand the concepts of the following domains:

Capacity Planning;
Devices and Filesystem;
Advanced Storage Device Administration;
System Maintenance;
System Startup;
Network Configuration;
Linux Kernel.

The first tested domain covers capacity planning that includes troubleshooting & measuring resource usage and foreseeing future resource needs. The candidate's knowledge about measuring memory usage, firewalling, and CPU usage will as well be tested in such a topic. You will also learn how to identify the bottlenecks in the system and to monitor IT architecture usage.

The second area involves devices and filesystems. It covers operating Linux filesystems, where you should have knowledge about configuring and mounting different filesystem types. The maintenance of the Linux filesystem is equally important for you to learn before taking the final exam as it helps you understand utilities and tools to accomplish the Btrfs operations that include snapshots and subvolumes. Not only this but make sure you also get skills in using tools and utilities to operate XFS and ZFS. In addition, the applicant must have the ability to configure the automount filesystem utilizing AutoFS. At last, the knowledge and skills of creating filesystems for devices like CD-ROMs are important to ace 201-450 exam.

The third stage involves advanced storage device administration. It includes organizing and implementing the RAID software and using the RAID 0, 1, and 5. Also, you will be coming across the subjects like configuring kernel options and supporting different devices. What's more, it helps you in adjusting the storage device access, where the devices used are iSCSI, IDE, and many more. One should also have knowledge about creating and eradicating logical & physical volumes, and volume groups. In this part, you will mainly do resizing logical volumes & snapshots.

The fourth sphere covers system maintenance. It focuses on making and installing the program from the source. Thus, you should be able to unpack a file of sources if you are taking 201-450. Furthermore, the backup operations are also an important part of this domain as it tests the knowledge of the candidate in using the system tools for the backup of essential system data. Here, you should also be aware of informing the users about an existing issue related to the system.

The fifth objective comprises system startup. It deals with the understanding of the applicant about the SysV-init and the Linux boot process. It includes interrelating with SysV-init run levels, Linux Standard Base specification, and systemd targets. Besides, the candidate's skills in determining the reason for the error in loading and practice of bootloaders will be evaluated in this official test. You will also learn about the GRUB version 2, GRUB Legacy, BIOS, and UEFI, which are essential topics covered in the test. The familiarity with alternate bootloaders and their major features can also help you cover the exam objectives.

The sixth scope is the network configuration. It emphasizes basic networking configuration that includes building a network device, connecting to the local or wireless network, and communicating between the numerous subnets within a single network. Moreover, you should be able to deal with the problems that occur during communication. For instance, efficacies to operate routing tables, ethernet network interfaces, and monitoring TCP/ICP traffic. You will also get to know about the troubleshooting network issues in this area.

The last tested part of 201-450 exam focuses on the Linux Kernel. It includes the kernel components important to specific hardware drivers, requirements, and system resources. You should also know about compiling and recompiling the Linux Kernel, installing new kernels, and creating an initrd image on new kernels. Furthermore, one should know the kernel runtime troubleshooting and management.

What Does 202-450 Exam Cover?

The LPIC-2 202-450 test has the following domains that a candidate needs to master before taking the official validation:

Domain Name Server;
File Sharing;
Web Services;
Network Client Management;
System Security;
E-mail Services.

The first area tested in exam 202-450 revolves around the domain name server. Thus, the candidate's knowledge about basic DNS server configuration and making and maintaining DNS zones will be evaluated. Meanwhile, you should also know how to secure data between the DNS server and configure BIND.

The second objective focuses on file sharing. It defines Samba server configuration that revolves around Samba 4 files, tools alongside utilities, and documentation. Other than this, the candidate should have the ability to export the filesystem of NFS and thoroughly deal with NFS server configuration.

The third domain covers web services. It describes the skills of applying a web server, implementing a proxy server, doing Apache configuration for HTTPS, and executing Nginx as a reverse proxy and web server.

The fourth scope includes network client management. Here, the candidate's knowledge about the DHCP configuration, LDAP client usage, and organizing an OpenLDAP server is mastered. Within this area, you will also learn about how to configure the PAM to execute authentication by using several methods.

The fifth field is focused on system security. In particular, it details configuring a router that includes building a port redirection, preventing attacks, and handling filter rules. The candidate's knowledge of safeguarding FTP servers, performing security tasks, configuring OpenVPN, and securing shell (SSH) is also measured in 202-450 test.

The sixth and last tested area discusses email services. It includes the utilization of email services, managing distant email delivery, and handling email delivery by filtering, monitoring, and sorting inward user email.

What Are Career Opportunities for LPIC-2 Certified Specialists?

There are several opportunities that you can avail yourself of after accomplishing the LPIC-2 certification tests. Thus, you can also apply to these job roles after getting accredited:

Systems Engineer;
Linux System Administrator;
Senior Electronics Engineer, etc.

When it comes to compensation, the salary of a certified LPIC-2 specialist is about $80k per annum as estimated by Payscale.com.

Career Path

After obtaining the LPIC-2 certificate, you can excel in your IT career by applying for the LPIC-3 certifications. Keep in mind that the LPIC-2 designation is the necessary prerequisite for the LPIC-3 validations. Once you accomplish the LPIC-3 you will be able to work with advanced Linux technologies and make your mark within the IT sector.

Pass your next exam with LPI LPIC-2 certification exam dumps, practice test questions and answers, study guide, video training course. Pass hassle free and prepare with Certbolt which provide the students with shortcut to pass by using LPI LPIC-2 certification exam dumps, practice test questions and answers, video training course & study guide.

LPI LPIC-2 Certification Exam Dumps, LPI LPIC-2 Practice Test Questions and Answers

Got questions about LPI LPIC-2 exam dumps, LPI LPIC-2 practice test questions?
Purchase LPIC-2 Training Products Individually
Last Week Results!
35

Customers Passed LPIC-2 Certification Exam

88%

Average Score in Real Exam at Testing Centre

83%

Questions Came Word for Word from these CertBolt Dumps