LPIC-1 Bundle
Certification: LPIC-1 (Junior Level Linux)
Certification Provider: LPI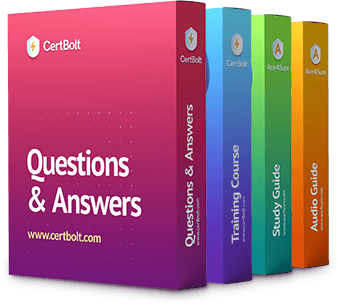 100% Real LPIC-1 Certification Exam Dumps
LPIC-1 Practice Test Questions, LPIC-1 Exam Dumps, Verified Answers
LPIC-1 Exam 101

This 101-500 exam bundle includes 3 products: 120 Questions & Answers, 126 Video Lectures, 442 Study Guide PDF Pages.

LPI Level 1

This 102-500 exam bundle includes 3 products: 120 Questions & Answers, 126 Video Lectures, 962 Study Guide PDF Pages.

LPI LPIC-1 Certification Practice Test Questions, LPI LPIC-1 Certification Exam Dumps

Real LPI LPIC-1 Certification Practice Test Questions & Exam Dumps for Studying. Cram Your Way to Pass with 100% Real & Accurate LPI LPIC-1 Certification Exam Dumps Questions & Answers. Verified By IT Experts for Providing the 100% Accurate LPI LPIC-1 Exam Dumps & LPI LPIC-1 Certification Practice Test Questions.

The LPIC-1 is the most recognized & famous certification program of the LPI. It helps the candidate to show their skills in maintaining the tasks based on the command line, configure and install the Linux running on a computer, and build uncomplicated networking. You should go for this certificate if you plan to develop a successful career within the IT sector.

Who Is Intended for LPIC-1 Certification?

It is designed for the candidates who work as system administrators and have skills to do the tasks related to the command line, its installation, and configuration involving Unix commands alongside common GNU. The basic knowledge of networking and understanding of the architecture of a Linux system is as well compulsory for the candidate. Also, you should be able to perform maintenance tasks, backup, restore, and reboot. If you have experience in these tasks, you should definitely apply for this designation.

What Are Details of LPIC-1 101-500 & 102-500 Tests?

To get the LPIC-1 certification, you need to take 101-500 and 102-500 exams. Each test is 90 minutes long and the candidate has to attempt 60 multiple-choice & fill-in-the-blank questions within the given time limit. To register for the official exams, you need to pay $200 for each validation if you live in the United States. Also, you can take the tests in several languages like English, Simplified Chinese, Modern Spanish, Portuguese (Brazilian), German, Japanese, and traditional Chinese.

What Domains Are Covered by LPI 101-500 Test?

These are the four topics that are important for the candidate to master before taking the official LPIC-1 101-500 exam:

System Architecture;
Unix & GNU Commands;
Package Management along with Linux Installation;
Devices, Filesystem Hierarchy Standard, and Linux File Systems.

The first domain is system architecture. It includes configuring and determining hardware settings, where you will learn about enabling and disabling integrated peripherals, determining hardware resources for devices, understanding udev, dbus, and sysfs. It also focuses on booting the system by providing common commands to the boot loader, representing knowledge of boot sequence from UEFI, and the awareness of the Upstart. In addition, you will get to know about how to change run levels, shutdown, and reboot the system.

The second objective revolves around Unix and GNU commands. It details interacting with shells and commands using the command line and the bash shell. The candidate's skills in applying filters to text streams, using basic Linux commands to organize files, using pipes, streams, and redirects will as well be tested during the final exam. Furthermore, the knowledge of performing basic management processes, searching for files using regular expressions, and setting a default editor is compulsory to ace such a test.

The third topic is focused on package management and Linux installation. It tests your knowledge of designing a disk scheme for Linux, installing a boot manager, and managing the shared libraries for the programs. What's more, it also identifies the system libraries and locations. Next, candidates should be able to complete package management with the help of Debian package tools. Besides, you should know how to deal with package management utilizing RPM, Zypper, and YUM, understand Cloud computing, and virtualization on Linux guest systems.

The last scope for this exam is devices, filesystem hierarchy standard, and Linux filesystems. The candidates should also know how to create disk partitions, filesystems, and handle swap partitions. You will also be learning about maintaining the integrity of filesystems and unmounting & mounting filesystems. Handling file ownership and permissions, changing symbolic links, and placing files in the right location are also included in the exam syllabus.

What Does 102-500 Test Assess?

There are 6 main topics that are included in 102-500 exam. Thus, the candidate should understand the following concepts to pass the official test.

User Desktops and Interfaces;
Shells & Shell Scripting;
Administrative Tasks;
Networking Fundamentals;
Important System Services;
Security.

The first domain emphasizes user desktops and interfaces. In particular, it covers installing and configuring the X11, the basic knowledge of X Window configuration, and the awareness of the Wayland. It also includes the major Linux desktops and protocols that are required to access desktop sessions. Furthermore, the candidate should demonstrate the basic knowledge of accessibility technologies in 102-500 exam.

The second area covers the shells & shell scripting. It gives the candidate in-depth information about how to customize the shell environment and modify user profiles. It also includes writing new scripts and customizing the old ones. Moreover, managing location, suid-rights of scripts, and execution are included in the test syllabus.

The third objective is centered on administrative tasks. It involves managing the user accounts by adding, suspending, or removing the user account. The candidate must also know how to automate system administration tasks and run jobs at a particular time. The skills and knowledge about localizing a system in several languages and understanding the use of LANG=C is also essential to ace the official validation.

The fourth scope focuses on the networking fundamentals. The candidate's ability to understand the TCP/IP network fundamentals, managing the network configuration of Linux, and troubleshooting network issues is mastered here. Also, you should be able to configure client-side DNS and correct errors related to the name resolution.

The fifth area involves important system services. It talks about maintaining system time & synchronizing the clock through NTP. The candidate should as well demonstrate the ability to configure system logging. The knowledge of MTA basics, handling printer queues, and user print jobs utilizing LPD and CUPS interface will also be looked at within this topic.

At last, the sixth objective focuses on security. Therefore, the candidate should know how to accomplish the security administration tasks, host security, and secure data with the help of encryption. Additionally, you should understand the use of public techniques to secure the data and the communication of the user.

What Are Career Opportunities for Certified Specialists?

After passing both the exams, you will get the LPIC-1 certification. With it, you can apply to such job roles as:

Linux System Administrator;
Systems Engineer;
Computer Scientist.

When it comes to the median salary of LPIC-1 certified specialists, it equals around $77k per year.

Career Path

After attaining the LPIC-1 certificate, you become eligible to pursue the LPIC-2 one. It will enhance your knowledge about small to medium-sized networks. In addition, you can definitely grow professionally in your IT career if you opt for this LPIC-2 certification.

Pass your next exam with LPI LPIC-1 certification exam dumps, practice test questions and answers, study guide, video training course. Pass hassle free and prepare with Certbolt which provide the students with shortcut to pass by using LPI LPIC-1 certification exam dumps, practice test questions and answers, video training course & study guide.

LPI LPIC-1 Certification Exam Dumps, LPI LPIC-1 Practice Test Questions and Answers

Got questions about LPI LPIC-1 exam dumps, LPI LPIC-1 practice test questions?
Purchase LPIC-1 Training Products Individually
Last Week Results!
780

Customers Passed LPIC-1 Certification Exam

88.1%

Average Score in Real Exam at Testing Centre

83.1%

Questions Came Word for Word from these CertBolt Dumps