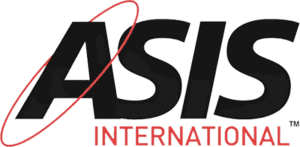 Pass Your ASIS Certification Exams Easily
Get ASIS Certified With CertBolt ASIS Certification Practice Test Questions and ASIS Exam Dumps
Vendor products
ASIS Certification Practice Test Questions, ASIS Certification Exam Dumps

100% Real ASIS Certification Exam Dumps With Latest & Accurate Questions. ASIS Certification Practice Test Questions to help you prepare and pass with ASIS Exam Dumps. Study with Confidence Using Certbolt's ASIS Certification Practice Test Questions & ASIS Exam Dumps as they are Verified by IT Experts.

ASIS is an organization housing a global community of security practitioners that provide certifications for security specialists of various backgrounds. Indeed, ASIS designations are a mark of excellence, which showcases your mastery of the core security principles and validates the skills you possess in security management. Admittedly, this certification vendor is a sign of acknowledgment in your commitment to excellence in your professional growth and code of conduct. More so, this is a great certificate to enhance your earning potential and gain a competitive edge over other candidates.

Certification List

All in all, ASIS currently provides 4 certifications:

Associate Protection Professional (APP). This designation is catered towards those with 1-3 years of experience to test their fundamentals in security management. This certification provides the first step in your career to help you climb the security manager's ladder. The exam is a 125 multiple-choice question paper that is 2 hours long.
Physical Security Professional (PSP). This evaluation is designed to test the knowledge of specialists with experience in the physical security field. In all, it is a 140 multiple-choice question exam with a duration of two and a half hours. To apply for this test, you are required to have at least 3-5 years of experience in a security-related role.
Professional Certified Investigator (PCI). If you are an individual with experience in case management, this certification then is perfect to demonstrate your knowledge and experience in areas of evidence collection, reports, and testimony preparation for substantiating findings. The affiliated test encompasses 125-140 items and will last for 2.5 hours. Note that you are eligible for such an exam only if you have 3-5 years of security-related job experience with at least 2 years pertaining to case management.
Certified Protection Professional (CPP). This certificate is considered the gold standard for security management specialists and it is to display your competency in all areas of security management. The related exam consists of 200-225 multiple-choice questions for a duration of four hours. As this validation assesses your full competency, you are required to have at least seven years of security experience in a full-time position, 3 years of which is a responsible role of security functions.

Exam Topics

When it comes to the topics measured by those four certificates, here's what to expect on the main tests:

Associate Protection Professional (APP):

Security Fundamentals - here, you will be tested on security theory and principles, project management techniques, intelligence analysis, and auditing techniques.
Business Operations - it includes proposing budgets and business management accounting alongside audits, communication & training strategies, as well as your knowledge of contract law and information protection techniques.
Risk Management - such a topic consists of risk management theories and strategies, the assessment of threats along with techniques to address potential consequences, risk management assessment & testing, the implementation of contingency plans and countermeasures.
Response Management - this domain comprises emergency operations centre (EOC) management and resources for recovery assistance in addition to mitigation, resource management & communication techniques, monitoring of response effectiveness, and audit planning.

Physical Security Professional (PSP):

The Physical Security Assessment objective will test your ability to develop security assessment plans to test the efficiency of security technologies. Besides, you'll learn how to identify assets & threats and how to conduct the procedure for risk analysis.
Application, Design, and Integration of Physical Security Systems will test your capabilities in risk analysis and designing constraints, furthermore, you will learn more about physical security measures such as crime prevention and staffing.
Implementation of Physical Security Measures will consist of assessing your ability to comprehend bid package components and implementing solutions to identified problems. Apart from that, you'll also have to create requirements for those employees who are involved in various security programs.

Professional Certified Investigator (PCI)

Case Management consists of the concepts of analyzing ethical conflicts and case elements, strategies alongside risks, determining investigative goals, and developing strategies. Plus, it addresses the case objectives and enlightens candidates on how to improve the investigative process.
Investigative Techniques and Procedures will test your ability to conduct surveillance by physical, behavioral, and electronic means and to interview individuals in order to obtain relevant information. In addition, you'll be taught to collate evidentiary materials and cooperate with other organizations to access only relevant data.
Case Presentation is necessary for reporting investigative findings and testimonies, which, in particular, accentuates logical sequencing, terminology, preparation, and types.

Certified Protection Professional (CPP)

Security Principles and Practices will require you to demonstrate your understanding of principles related to planning, organization, and management of security programs that protect your organization's assets.
Business Principles and Practices consists of developing and managing budgets, understanding the principles behind management accounting, control, audits, and fiduciary responsibility, developing communication strategies and management policies.
Investigations as a topic are necessary for the identification and management of investigative operations, conducting the collection, preservation, and disposition of evidence to support investigative operations, and managing the surveillance process.
Personnel Security will test the way you implement personnel screening techniques, develop and evaluate policies on workplace harassment, and perform executive protection and resource management techniques.
Physical Security is here to test survey techniques, security protection equipment, and gap analysis. Also, it highlights the importance of mitigating risks and touches on the basics of security system design.
Information Security tests your knowledge of how to conduct surveys and risk mitigation strategies regarding the information security programs. What's more, such an area also details the methods for ethical hacking as well as penetration testing including GDPR, etc.
Crisis Management will assess how you prioritize threats and prepare responses to these incidents. Then, it elaborates on Incident Command Structure (ICS), EOC, and teaches you to manage incident recovery.

Career Prospects

All in all, after gaining any of the ASIS certificates, you can opt for such roles as an Account Manager, Loss Prevention Manager, Personnel Security Specialist, Security Consultant or Director, and the like. Regarding salaries, for example, the CPP alone can get you almost $87k annually, which makes all ASIS designations attractive to potential candidates.

Certification Pathways

Since these certifications are based on your level of experience and education, you can expand your knowledge up to the CPP designation starting with obtaining the APP. This allows successful candidates to go up the security management ladder with each new certificate and experience they gain.

Pass your certification with the latest ASIS exam dumps, practice test questions and answers, study guide, video training course from Certbolt. Latest, updated & accurate ASIS certification exam dumps questions and answers, ASIS practice test for hassle-free studying. Look no further than Certbolt's complete prep for passing by using the ASIS certification exam dumps, video training course, ASIS practice test questions and study guide for your helping you pass the next exam!

ASIS Certification Exam Dumps, ASIS Practice Test Questions and Answers

Got questions about ASIS exam dumps, ASIS practice test questions?