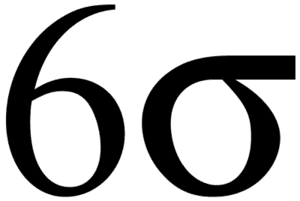 Pass Your Six Sigma Certification Exams Easily
Get Six Sigma Certified With CertBolt Six Sigma Certification Practice Test Questions and Six Sigma Exam Dumps
Vendor products
Earning the Lean Six Sigma certification helps one keep their skills in project management relevant and validate expertise. In fact, these are game-changers during job application and promotion. This program has options for managers of different levels and has simple enrollment requirements since most of the certifications are not dependent on one another and can be obtained anytime.

Lean Six Sigma Levels

Lean Six Sigma exams are influential tools that make your career more flourishing. They demonstrate your knowledge of the DMAIC process (define, measure, analyze, improve, control) and your abilities in leading projects.

Here, you can get study materials for the three most popular certificates that are Yellow Belt, Green Belt, and Black Belt. When choosing the most suitable one, consider your current level of understanding of the Six Sigma methodology as well as your prior work experience.

• Lean Six Sigma Yellow Belt is targeted to professionals who have a fundamental grasp of the Lean Six Sigma aspects and DMAIC model. They normally work as a team member in an advanced project and don't lead projects on their own. • Lean Six Sigma Green Belt is for those who want to further expand comprehension of the Lean Six Sigma principles. This is where you polish skills in more intricate elements of Lean Six Sigma in a part-time role. Since you are already well-versed with the basics, you can lead small projects or become a member of a multifaceted project handled by Black Belt. • Lean Six Sigma Black Belt certified professionals are experts in Six Sigma techniques, team dynamics, and team leadership. They have an advanced understanding of DMAIC and can lead highly intricate projects in a full-time manner.

If you need to learn the basics, you can start with the White Belt. If you already completed the Green Belt and Black Belt, you can opt for the Master Black Belt, to advance your knowledge and skills.

Two of the Most Trusted Sources of Lean Six Sigma Exams

If you're looking for a credible provider of Lean Six Sigma exams, there are two names that top the list: International Association for Six Sigma Certification (IASSC) and the Council for Six Sigma Certification (CSSC). These two platforms have almost the same format of the tests, from the number of questions to their types. However, they have differences as well. They include the sum of the registration fee, the duration of the exams, and the mode of the test. IASSC's exams are closed-book while CSSC's are open-book.

Conclusion

Success often lies in sacrifices. Therefore, be ready to do the hard work now and add luster to your career by completing any of the Lean Six Sigma exams. As soon as you accomplish these globally-recognized certifications, it will be easier for you to showcase your skills to the thriving industry.