Pass SSGB Certification Exam Fast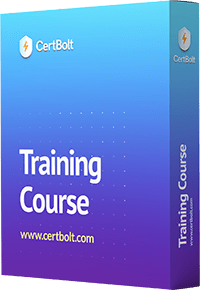 Six Sigma SSGB Video Course

Video Lectures are Based on Real Life Scenarios which you will encounter in SSGB exam and learn by working with a real equipment.

94 Video Lectures

Six Sigma SSGB Exam Dumps, Six Sigma SSGB practice test questions

100% accurate & updated Six Sigma certification SSGB practice test questions & exam dumps for preparing. Study your way to pass with accurate Six Sigma SSGB Exam Dumps questions & answers. Verified by Six Sigma experts with 20+ years of experience to create these accurate Six Sigma SSGB dumps & practice test exam questions. All the resources available for Certbolt SSGB Six Sigma certification practice test questions and answers, exam dumps, study guide, video training course provides a complete package for your exam prep needs.

The ASQ Six Sigma Green Belt (SSGB) exam is dedicated to specialists who already have a fundamental knowledge of how the Six Sigma principles work and want to obtain the Certified Six Sigma Green Belt (CSSGB) certification.

Target Audience for SSGB Test

The individuals who should take the ASQ Six Sigma Green Belt certification exam already have experience in using Six Sigma Methodology and are able to implement improvement projects. Besides, such specialists usually have some three years of related work experience in at least one or several sections of the Six Sigma Green Belt Body of Knowledge. In addition, the candidates who are eligible for the SSGB test have a solid understanding of how the Six Sigma Methods work and are aware of its phases. Therefore, they know how to implement the DMAIC & DMADV phases and are able to identify reasons for project issues, develop analytical and problem-solving skills, and execute change management within an organization.

Details of Six Sigma Green Belt Validation

Overall, the vendor offers two types of the SSGB test, the computer-based and the physical ones. The computer-delivered SSGB certification exam includes 110 questions. The exam-takers need to answer as many items as possible, featured in English, in 4 hours 18 minutes. Note that out of these 110 tasks, the candidates will receive 10 extra questions that are not scored and are usually used for statistics. As for the paper & pencil exam, it will contain 100 questions delivered in English that you will have to accomplish in 4 hours. What concerns the test entrance fees, they are the same for both exam variations, equaling $338 in case you are an ASQ member and $438 if you are not. Plus, the fee for exam retakes is $238 per attempt.

Topic Tested for CSSGB Certification

The candidates who want to get ASQ Green Belt certified, should demonstrate that they have a solid level of competence in the following areas:

Six Sigma and Organization

Under this category, you'll get exposed to such Six Sigma-related terms as its value in an organization, the projects based on this methodology, and the drives & metrics of a company. On top of that, you'll also look into the Lean Six Sigma concepts including mapping for the value stream, and will be enlightened on the design for DfSS.

Definition Stage

Here, the exam-takers should understand the basics and meaning of the identification of projects, which comprise the selection of projects, their components, benchmarking, outputs & inputs, and how to deal with stakeholders as well as owners. Then, you will need to discern how to comply with the Voice of the Customer (VoC). Finally, the candidates will need to demonstrate that they understand the seven stages of project management, including project charter, scope, metrics, etc.

Measurement Phase

In this domain, the candidates will need to learn about the documentation & analyzing processes by creating process maps and flowcharts. Other subtopics included here are related to Six Sigma statistics. Therefore, the candidates will learn about basic and descriptive statistics, together with graphical analysis, probability, and distributions. Topics that focus on measurement system analysis and process capability are also included here. Thus, the candidates will need to gain knowledge on precision and accuracy notions like GR&R, tolerance, and stability. Some other questions will also test the candidate's knowledge of capability analysis, normality, and the concept of sigma shift.

Analysis Part

If examinees want to be successful in the Six Sigma Green Belt exam, they will need to demonstrate that they understand the patterns of variation including multi-vari analysis correlation alongside linear regression. When it comes to hypothesis thesis, the exam-takers should know about its fundamentals and usage for proportions, means, and variances like ANOVA.

Improvement Phase

This chapter includes three major subtopics. The first one focuses on DoE (Design of Experiments). Therefore, the candidates should know about its basic terms and plots alongside graphs. The second subtopic included here is related to the analysis for root causes. Therefore, the test-takers will need to demonstrate their knowledge of effect diagrams, matrices, and varied problem-solving means. At last, the third part of this objective accentuates Lean tools such as the elimination of waste, kaizen blitz, and the cycle-time reduction process.

Control Stage

This area focuses on three main subtopics, each of them focusing on specific subjects. The first one is related to SPC (Statistical Process Control) and includes inquiries about its core facets, subgrouping, and charts for monitoring. The second subdomain focuses on the plan for control. Therefore, the examinees should understand how to devise a control plan to improve a project. The final portion included in this section is centered on Lean tools used for control. This means that the exam-takers will receive questions on how they manage TPM (total productive maintenance) and make an overview of the components of a visual factory.

Career Opportunities for SSGB Exam-Passers

The individuals who manage to get ASQ certified by passing the Certified Six Sigma Green Belt test will have higher chances to be accepted on well-paid positions such as:

Manufacturing Engineer;
Process Engineer;
Project Manager;
Quality Manager.

When it comes to salaries, it is important for any exam-taker to understand that by adding the CSSGB certification under your belt, you automatically become a valuable candidate for any international organization. Therefore, if you get accepted as a Manufacturing Engineer, you should expect an average salary of $73k per year. This statistic is made by Payscale.com, one of the most reliable salary benchmark providers. Also, according to the same site, a Process Engineer can win an average annual salary that starts from $76k while a Project Manager can make around $82k per annum. Finally, annual pay for a certified Quality Manager can reach the heights of $88k yearly, which makes the CSSGB even more attractive.

Certification Prospects

Once the individuals pass the SSGB exam, they can move to the next certification phase and obtain the ASQ Certified Six Sigma Black Belt (CSSBB) certificate. This designation validates an individual's skills in managing a project implementation team.

Pass your Six Sigma SSGB certification exam with the latest Six Sigma SSGB practice test questions and answers. Total exam prep solutions provide shortcut for passing the exam by using SSGB Six Sigma certification practice test questions and answers, exam dumps, video training course and study guide.

Six Sigma SSGB practice test questions and Answers, Six Sigma SSGB Exam Dumps

Got questions about Six Sigma SSGB exam dumps, Six Sigma SSGB practice test questions?