What IT Certifications Can Boost Your Career Potential and Lead to 5 Easiest IT Jobs in 2020?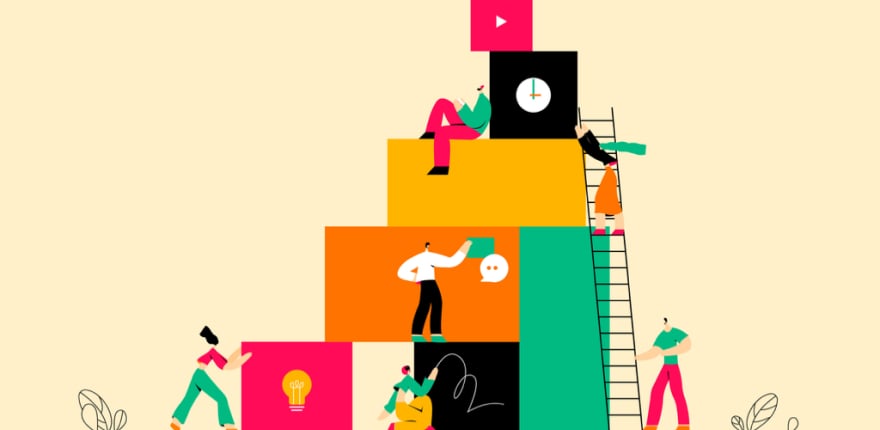 Nowadays, the unemployment rate is declining very quickly and this has put the employees at an advantage. With so many jobs on the market, you have a lot of options to choose from. Some positions provide you with better salaries, while others grant you some much-needed benefits. However, since there are so many jobs on the market, people like to choose the ones that are not as difficult but with equal pay. If you are in the IT field, you are in luck because this industry is growing at an unprecedented rate and gives you many options to opt for. So, in this blog post, we will be taking a closer look at some of the easiest IT jobs that you can choose.
1. Cybersecurity Analyst
If you search for the term 'cybersecurity analyst', you will notice that it is also listed among the hardest positions to fill. However, it was in the past. A few years back, a bachelor's degree became a must if you want to land a job in this field. However, since the cybersecurity experts are in high demand, the companies have had to lower their educational bar in favor of the experiential one. Thus, if you already hold the CompTIA Security+ certification under your belt or another equivalent, such as EC-Council Certified Ethical Hacker, Certified Information Systems Security Professional, or GIAC Security Essentials, it will be easy for you to land a job as a Cybersecurity Analyst. But first of all, you will need to get this prerequisite certificate, and this procedure will consume your time and efforts. Finding a job in the IT sector is easy as long as you have the required skills.
2. Computer User Support Specialist
When you talk about tech support, this is something that is growing and will continue to do so for the years to come. It is estimated that the popularity of this field will increase by at least 12% in total until 2024, which is faster than any other general occupation. With more devices, applications, and computers out there, the need for a computer user support specialist will continue to grow. That is why many individuals opt for the best certifications, such as CompTIA A+, Cisco CCT, Microsoft 365 Certified: Modern Desktop Administrator Associate, and Linux Essentials. Even though this position isn't as high-paying as others on this list, it is still a good place to start for the fresh graduates.
3. Data Scientist
Data science is something that everyone is talking about in the IT world. Data is starting to become the backbone for every business and the need for the future. Thus, it has increased the demand for the professional data analysts who can use the tools such as R or Python to extract information from data and try to make sense of it. R for data science is becoming increasingly popular, but there are still people out there who prefer data science with Python. In the future, data will become an even more important part of businesses, so they will need the experienced data scientists to work for them. Since these specialists are in high demand, it is better for you to stand out from the crowd by having a relevant certification. Thus, you can prove your skills with Amazon AWS Certified Big Data – Specialty, MCSE: Data Management and Analytics, Microsoft Certified: Azure Data Scientist Associate, IBM Data Science Professional, and Tableau Desktop Specialist.
4. IT Architect
The next job title on our list is called an IT Architect. However, it is important to know that becoming one takes time and there is very little chance that you will become such a specialist soon after graduating. It is the main responsibility of an architect to see the big picture of the business infrastructure and help design and plan networks for maximum efficiency and security. If you want to become an IT professional, there are many certification paths that you can choose. Some of the best tracks include Amazon AWS Architect and Open Group IT Architect.
5. Software Developer
Many individuals dream of becoming a Software Developer. It is a rewarding and well-paid position, and the requirements for becoming such a pro are not that high. There are many companies that require that a candidate have a degree if he/she wants to find a place in this field. However, in recent years, it has been seen that the programmers who have work experience and portfolio can also land this job role. If you want to work in a software development organization, there are several skills that you need to learn, including JavaScript, Python, Java, and SQL. In addition, it will be better for you to have the following certifications: MCSD: App Builder, Amazon AWS Certified Developer – Associate, Oracle Application Express 18: Developer Certified Professional, or Amazon AWS Certified Solutions Architect – Associate.
Conclusion
The IT industry is not going anywhere, and as long as the world relies on computers and networks, there will always be a need for the IT professionals. So, starting an IT career is not that difficult, especially when you have the right skills under your belt. There are many IT companies that are looking for those experts who can work for them. You can make your job search easier if you are trying to learn more skills and obtain as many certifications as you possibly can. So, wait for no further and evolve your career today!