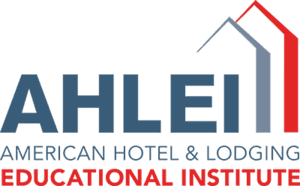 Pass Your AHLEI Certification Exams Easily
Get AHLEI Certified With CertBolt AHLEI Certification Practice Test Questions and AHLEI Exam Dumps
Vendor products
AHLEI Certification Practice Test Questions, AHLEI Certification Exam Dumps

100% Real AHLEI Certification Exam Dumps With Latest & Accurate Questions. AHLEI Certification Practice Test Questions to help you prepare and pass with AHLEI Exam Dumps. Study with Confidence Using Certbolt's AHLEI Certification Practice Test Questions & AHLEI Exam Dumps as they are Verified by IT Experts.

The hospitality industry has grown dramatically in recent years resulting in a massive shortage of skilled workers. The American Hotel & Lodging Educational Institute (AHLEI) is the apex body that trains and prepares candidates for a career in the hospitality industry. AHLEI is a U.S-based training and certification institution with branches in different parts of the world. This vendor has been providing certifications for over 65 years and is globally renowned for its quality.

Overview of AHLEI Certification Programs

All in all, the vendor offers a variety of designations for employees working in Supervisor, Managerial, Department Head, Line Level, and Executive positions. AHLEI also offers Specialty certifications targeting educators and instructors. Apart from certification programs, this institution also offers training materials, textbooks, DVDs, and guides in many different languages. Some of the most popular certifications offered by AHLEI are listed below:

Certified Hotel Administrator (CHA);
Certified Hospitality Housekeeping Executive (CHHE);
Certified Rooms Division Executive (CRDE);
Certified Food & Beverage Executive (CFBE);
Certified Hospitality Revenue Manager (CHRM);
Certified Hospitality Facilities Executive (CHFE);
Certified Hospitality Sales Professional (CHSP);
Certified Hospitality Trainer (CHT);
Certified Lodging Security Director (CLSD);
Certified Hospitality Educator (CHE).

AHLEI Certified Hotel Administrator (CHA)

The CHA is a highly sought-after certification in the hospitality industry. It is an executive-level designation that validates the leadership flair of hospitality domain employees. This certificate provides the all-around skills and knowledge required to run a hotel or property including operations, finance, marketing, and human resource management. The AHLEI CHA certification exam costs USD 700 for non-members and USD 595 for members of this organization.

CHA Prerequisites

To be entitled to obtain the certification, candidates should have 2 years of prior work experience and should be currently working in one of the following two capacities:

General manager, the owner of a hospitality company, or a corporate executive in a hospitality company responsible for the operation of two or more properties. A corporate executive is an employee responsible for the operation of two or more properties, serving as a regional or corporate director of operations, or has the ultimate corporate responsibility for finance, food, and beverage, human resources, rooms, marketing, engineering, or revenue management.
Assistant general manager or director of operation/rooms division, which is possible upon successful completion of the Certified Rooms Division Executive or CRDE certification.

CHA Certification Test Content

The CHA exam tests a candidate's knowledge on seven core domains listed below. These topics cover all aspects of hospitality management and leadership. To become a Certified Hotel Administrator, the candidate should be competent in all the area as follow:

Domain 1 - Financial Management;
Domain 2 - Food and Beverage Management;
Domain 3 - Human Resources;
Domain 4 - Leadership;
Domain 5 - Marketing and Sales;
Domain 6 - Revenue Management;
Domain 7 - Rooms Management.

Keep in mind that AHLEI provides many study resources, guides, and materials to prepare candidates for the official exam. Practice tests and exam dumps can be used to gain further practice and knowledge on the exam format and questions. Additionally, prospective candidates can watch videos on the internet from other successful applicants about their experience.

CHA Exam Format

To clear the actual CHA evaluation, candidates must enroll in the vendor's certification program that prepares them for the final test. This program can be downloaded to your device so that you could focus on mastering the aforementioned topics. By the way, while preparing, you can touch on any domain without following a strict order. Significantly, each of these modules is followed with practice test quizzes for you to consolidate the acquired acumen that can be taken as many times as you wish. Once you drill all the domains via this comprehensive training, you're entitled to take the final CHA test as the vendor claims. To do so, you'll have to connect with your proctor and register for the test. When your proctor is approved and schedules the official evaluation, you will then be sent the enrollment link to launch your testing. To add more, when you submit your paper, you will immediately receive your pass/fail status and if you do pass, you will then be given access to your digital CHA certificate!

CHA Recertification Policy

All in all, AHLEI requires the candidate to obtain 60 recertification points within five years to be eligible for recertification. Recertification points are awarded for many different reasons such as maintaining the qualifying position at the workplace, the completion of a degree or AHLEI academic course, online courses, professional development activities, and attendance in conferences and tradeshows. What is more, the recertification fee is USD 200 so initially, candidates should pay this amount and then complete a recertification form and upload the necessary supporting documentation. Once approved, the new certificate will be available for download on the online platform. Note that if the candidate applies for recertification past the five-year mark, a late fee will be applicable.

Career Prospects and Future Professional Development

The CHA designation is one of the most prestigious qualifications awarded to candidates by a globally recognized institution. This certification reflects the candidate's extensive experience in the hospitality industry and the managerial skills he/she possesses so it is ideal for anyone looking for a promotion or intending to start their hotel. As a rule, candidates with the CHA certificate are desired in the industry and stand a better chance of landing an executive-level job due to the competitive advantage. Among the many possibilities, candidates can work as a General Manager, Hotel Manager, Vice President, Operations Manager, Regional Manager, and Director of Operations. In addition, certified specialists earn much higher salaries than their uncertified counterparts. Thus, the average annual income for a candidate having the CHA certification is almost USD 63,000 according to PayScale.com. So, all in all, obtaining the AHLEI CHA certification is the first step for an exciting career in the hospitality industry. After earning the endorsement, candidates can opt for a diploma, degree, or masters in hospitality management. This would strengthen the candidate's academic foundation and uncover many new opportunities.

Pass your certification with the latest AHLEI exam dumps, practice test questions and answers, study guide, video training course from Certbolt. Latest, updated & accurate AHLEI certification exam dumps questions and answers, AHLEI practice test for hassle-free studying. Look no further than Certbolt's complete prep for passing by using the AHLEI certification exam dumps, video training course, AHLEI practice test questions and study guide for your helping you pass the next exam!

AHLEI Certification Exam Dumps, AHLEI Practice Test Questions and Answers

Got questions about AHLEI exam dumps, AHLEI practice test questions?